Europe > COVID-19
European Travel and the coronavirus
Should you plan a trip to (or within) Europe in 2021? We're inclined to say "Yes," if the COVID-19 pandemic has been contained, but don't plan your trip without reading our updates and advice.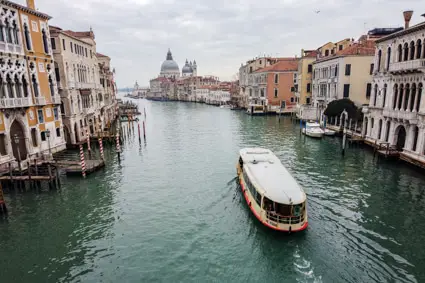 Ever since COVID-19 spread from China to Northern Italy in February, 2020, tourism in Europe has taken a massive hit. Flights have been cancelled, entire countries have been locked down by quarantines, and travelers have been worried--with good reason--about Europe's ability to cope with a pandemic.
Here's our advice:
1
. If you were planning a trip, be prepared to cancel or reschedule.
No one knows when the pandemic will end. Although most European countries are opening up to tourists from within Europe and the UK, the reopening process will be gradual for visitors from abroad--particularly for travelers from countries (such as the U.S.) where COVID-19 infections have yet to subside.
Also, a "third wave" of COVID-19 is already driving some countries or regions back into lockdown.
The European Union's Re-open EU Web site has up-to-date information about travel restrictions in 24 languages.
Just as important, it will take a while for international transportation services (especially airline routes) to return to anything resembling normalcy.
Our advice:
If you haven't yet booked a trip, we suggest waiting until things have settled down and you can make firm plans.

If you've already reserved flights, hotel rooms, holiday rentals, a cruise, etc., then check with the vendors to learn where you stand. (Airline schedules and cruise calendars are changing by the day.)

If you've been thinking of a cruise in Europe, see our COVID-19 cruising update before booking.

Keep an eye on the news media for up-to-date stories about reinfection surges, lockdowns, etc.
2
. It's not too early to think about travel in 2021.
The coronavirus pandemic won't last forever. Once enough people have been vaccinated, the spread of COVID-19 could ease, and you'll be in a better position to make plans.
We'd expect to see a cascade of travel bargains later in 2021 as airlines, hotels, rental firms like Airbnb, tour companies, cruise lines, and destinations try to make up for a disastrous 2020.
Still, we do suggest precautions:
If you're over 60 (and especially if you have underlying health conditions), use common sense in deciding whether, when, and how to travel. We suggest postponing travel until you've been vaccinated against COVID-19 and have built up full immunity. The risk of coronavirus infection won't go away overnight.

Be aware of cancellation policies or change fees when you book your airline, train, cruise, or sightseeing tickets. Airline fares and other transportation tickets vary in their cancellation and change policies. If you can't afford a fully-refundable ticket, budget some money for ticket changes just in case. (Good news: Many airlines have suspended change fees and "no refund" policies during the coronavirus pandemic.)

When you book accommodation, make sure that your reservation can be cancelled without penalty. Avoid prepaid, discounted room rates that have a "no cancel" policy. (Most reservations through our hotel partner, Booking.com, are fully cancellable. When they aren't, the rules are clearly spelled out.)

Be especially carefully when renting holiday apartments, cottages, or villas. Cancellation policies for vacation rentals tend to be stricter than for hotels, although some of the big rental platforms are loosening their rules during the coronovirus outbreak.

Finally, don't count on travel insurance to protect you during the coronavirus pandemic. Most insurers and medevac providers are treating the outbreak as a "known event," and your claim will be turned down unless you've bought a high-priced "cancel for any reason" plan.
Bottom line:
If vaccination efforts are successful and the coronavirus pandemic eases , the secnd half of 2021 could be a great time for European travel, thanks to discounts and smaller crowds as visitors slowly trickle back to popular tourism sites.
However, the situation could change, so build as much flexibility as possible into your travel plans.
Also, if you're in a high-risk group, don't take chances with your health--or your life.